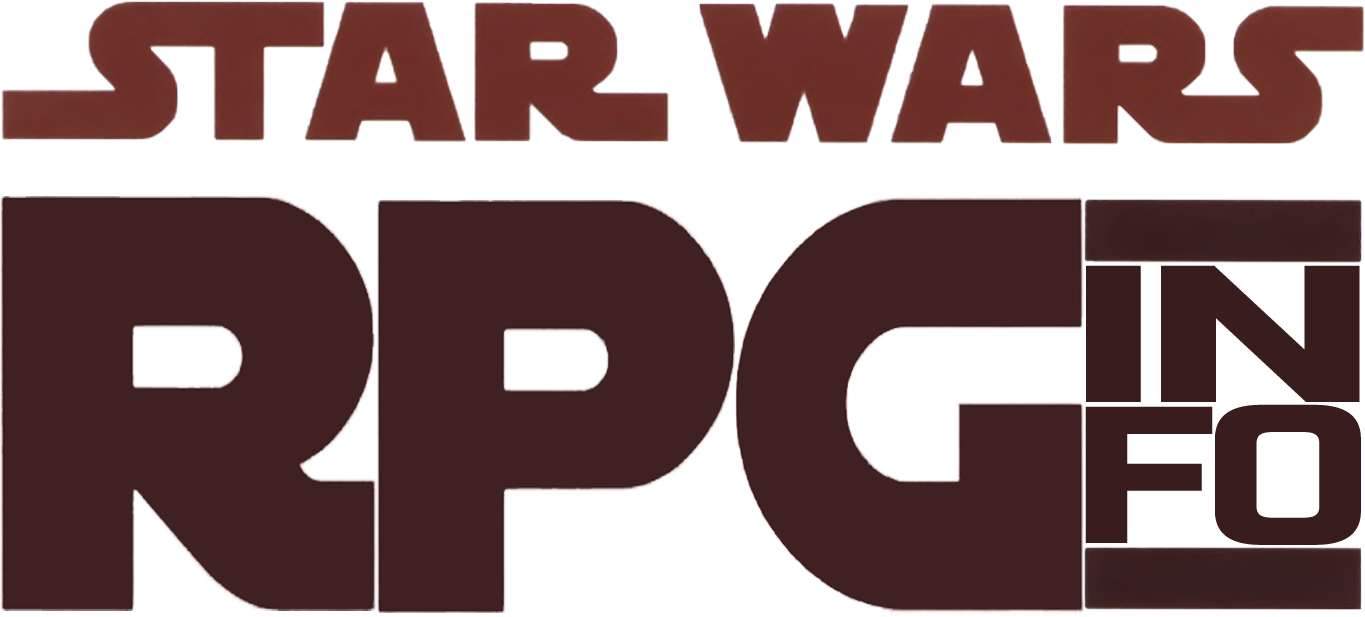 under construction
Welcome
Welcome to our Star Wars Role Playing Game Information site.
Our aim is to provide useful resources to GM's running Fantasy Flight's RPG Star Wars game using all three core rulebooks and expansion rulesets.
What do we have so far...
A new Cheat Sheet has been created to help both GM's and Players alike in finding often used rules and dice rolls.
Cheat Sheet
Here are the first searchable tables we've made available.
Adventure Seeds
Modular Encounters
Planets & Resources
Allies & Adversaries
Weapons
Armour
Gear
Vehicles
Careers
Career Rules
Species
What's new?
We're continuing to add more and more data to the database and all will be searchable in a similar way to the pages above. The latest updates include:
Website Update
Corrected web font error for dice symbols on some browsers
Added Discord Feedback link
Cheat Sheet v4
Database Version 11
Added 'Random Single Selection' on relevant search tables. This can be used together with other search criteria.
Added Starter filters for Species, Career, Armour, Weapons & Gear
Cheat Sheet v3
Encumbrance
Alchemy Crafting
Armour Crafting
Brawl & Melee Weapon Crafting
Force Duels
Cheat Sheet v2
Trade
The Force
Critical Rolls
Vehicle Damage
Vehicle Components
Combat Modifiers
Critical Injuries
Ongoing Status Effects
Item Qualities
Changelog
More Online Tools
There are plenty of other resources online for Game Masters and Players alike. Here are some of my favourites
Other Resources