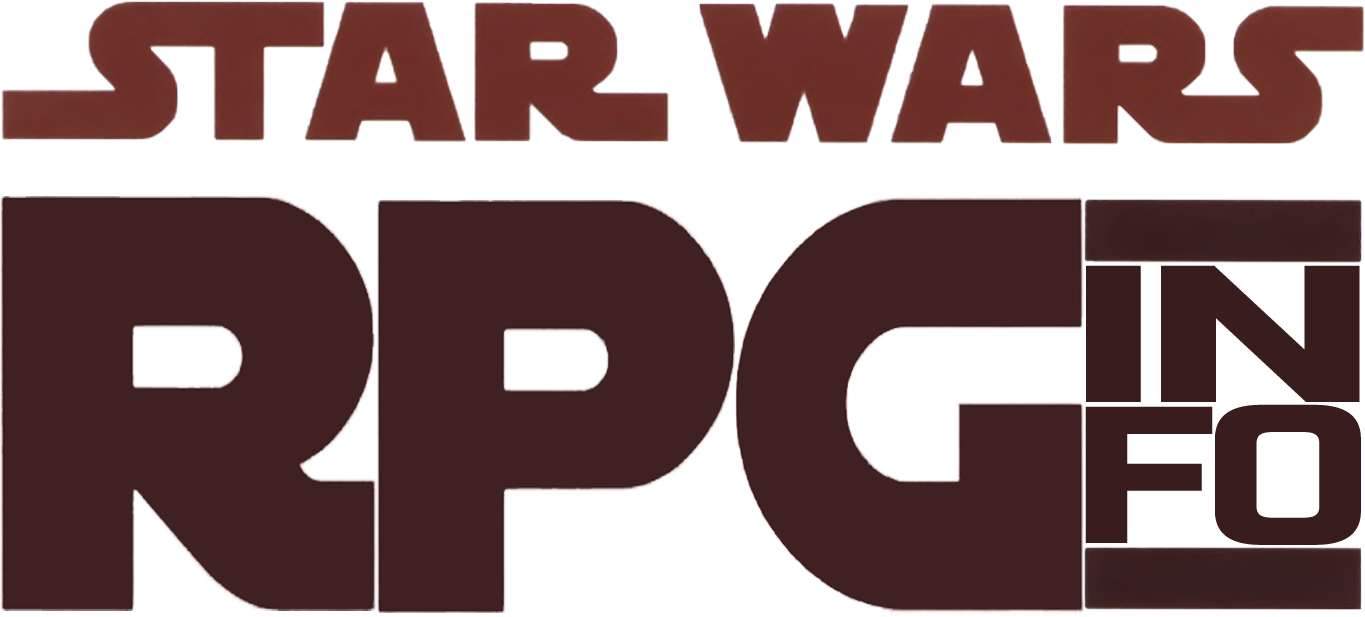 under construction
Welcome
Welcome to our Star Wars Role Playing Game Information site.
Our aim is to provide useful resources to GM's running Fantasy Flight's RPG Star Wars game using all three core rulebooks and expansion rulesets.
This is a labour of love, but hosting is not free. Please consider a buying me a coffee (or a Bantha Milk) if you use the site frequently.
What do we have so far...
A new Cheat Sheet has been created to help both GM's and Players alike in finding often used rules and dice rolls.
Cheat Sheet
Here are the first searchable tables we've made available.
Adventure Seeds
Modular Encounters
Planets & Resources
Allies & Adversaries
Weapons
Armour
Gear
Vehicles
Careers
Career Rules
Species
Force Powers
What's new?
Keep updated with changes: /SWRPGINFO.
We're continuing to add more and more data to the database and all will be searchable in a similar way to the pages above. The latest updates include:
Database Version 15
We now have all official rule books implemented!
New Force Powers search page listing all 20 powers
409 Vehicles
Vehicles now have searchable Encumbrance and Passenger limits.
453 Gear items.
229 Attachments
1022 Item Qualities
107 Career Rules
88 Modular Encounters
440 Weapons
Changelog
More Online Tools
There are plenty of other resources online for Game Masters and Players alike. Here are some of my favourites
Other Resources